Sometimes I stumble upon really awesome projects and ideas online and I get all antsy and excited and suddenly am overcome with the NEED to share them with others.
Today, I am doing just that.
A few days ago, I heard about a project on
Kickstarter
that nearly brought me tears. A girl by the name of Rachael Hammon is trying to raise money for her new handmade vintage-inspired dress line. Rachael has been a life-long lover of all things vintage and has sold beautiful vintage clothing in her Chicago-based store,
The Paraders
, for about three years.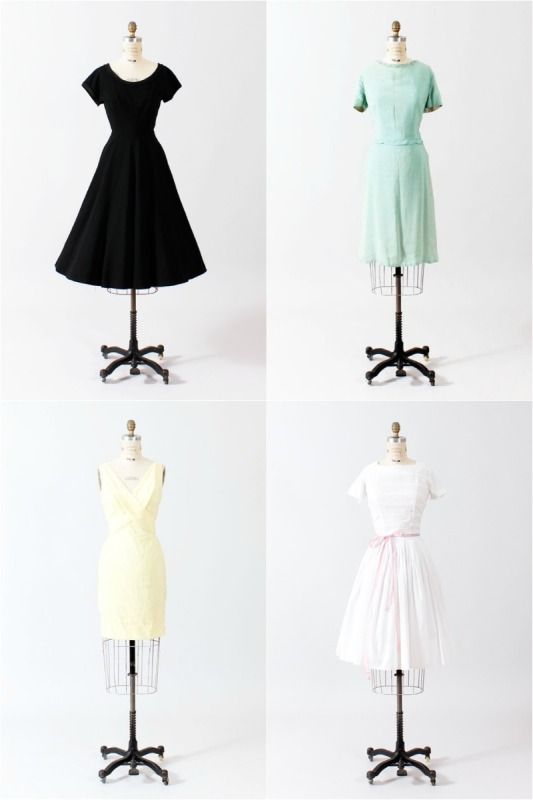 After struggling for years trying to find the perfect vintage fit with each item she came across, she had the idea to recreate vintage with a handmade line, custom fit for the modern woman's body. This is such an exciting project and I'm overjoyed to be spreading the word. I totally understand Rachael's frustrations since I am also a lover of vintage but often times have trouble fitting into the vintage treasures I find.
I know I'll be purchasing one (or two, or three) of her dresses in the near future, and I really want to help her get the word out about this project, so I've asked her a few questions and will post the Kickstarter information below.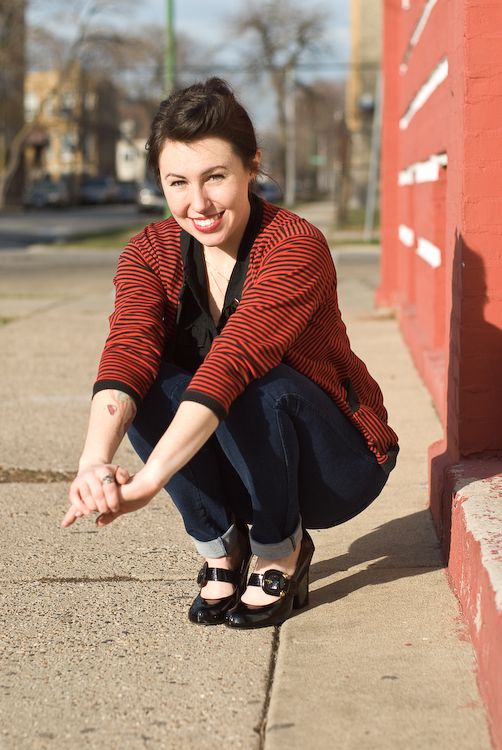 Find Rachael here:
The Paraders has been a business for almost three years now, but before that, I had been buying and collecting vintage for years. It began as a simple hobby and then just took off from there! I find a lot of my pieces at thrift stores, antique shops, friends', families, you name it! There's no place I won't search. :)
How long have you been sewing, and when did you start designing your own vintage-inspired pieces?
To be honest, I suck at sewing. I'm better at designing and hired a professional to get the job done with the new collection... I don't want to sell anything that's "crafty" or "handmade." Wait. I shouldn't say that. All of the pieces ARE handmade, just by someone who does a much better job than me. My specialty is design. I started seriously designing just this year but have had design ideas in my head for years upon years upon years. The new collection is a spin on everything I love about vintage. I have a secret... Sometimes I don't like wearing vintage. And it's solely because of the fit. It's never worked for me as well as some other lucky ladies and I wanted to do something about it! Create the styles I like but in a much more wearable way.
I definitely think she succeeded! The pieces I've seen so far are incredible and I would LOVE to try one on and spin spin spin.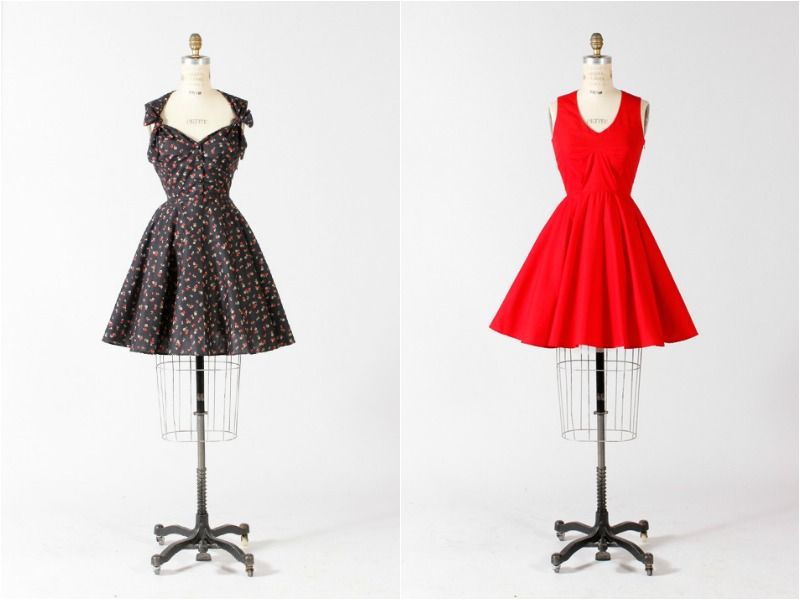 If you choose to back The Parader's project on Kickstarter, not only are you helping an awesome project, but Rachael is offering amazing prizes as well! One of my favorite prizes is for those who pledge $35 or more. You'll receive a hand-drawn and printed paper doll by Kate of Flapper Doodle/Scathingly Brilliant based on The Paraders dress collectio
n.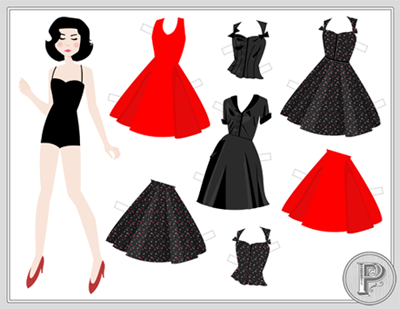 In addition, you will receive a thank you e-card, inclusion in The Paraders exclusive mailing list, a shout-out to you/your business/your blog on The Paraders blog, and a one of a kind signed polaroid taken during The Paraders Lookbook photoshoot. Pretty awesome!
There are tons of other prizes here.
You have until
September 6th
to back her project, and every pledge counts, so please visit her
Kickstarter page
ASAP! :)