"The idea behind Dear Photograph is simple: hold up a photo from the past in front of the place where it was originally shot, then take a picture of the picture, adding a dedication about what the photograph means to you. The results, however, are astounding. By turns nostalgic, charming, and poignant, Dear Photograph is a stunning visual compilation that evokes childhood memories, laments difficult losses, and above all, celebrates the universal nature of love."
Dear Photograph has become one of my favorite websites. I visit often, and it makes me cry almost every time I browse through the posted photos. There's just something so special about each one.
I think it's a beautiful idea and the very first time I saw the website, I immediately wanted to be in my parents' basement, going through boxes of pictures and running all over town to recreate my own Dear Photographs.
That being said, I was so surprised and very, very touched when my dad created and submitted his own Dear Photograph.
(I was a big blubbery mess when I first saw it!)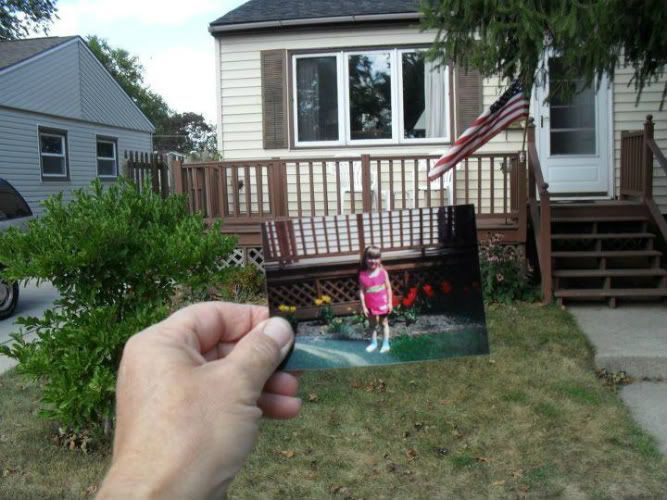 The caption reads, "My little girl... Forever and always."
This is now one of my most treasured photographs.
It brings a tear to my eye every time I see it.
Never let them slip away.
♥

Thank you, dad.
This is one of the many, many reasons why I love you!
---------------------------------------------
I'd love to see your submissions!!