A little update on life via my photos from Instagram.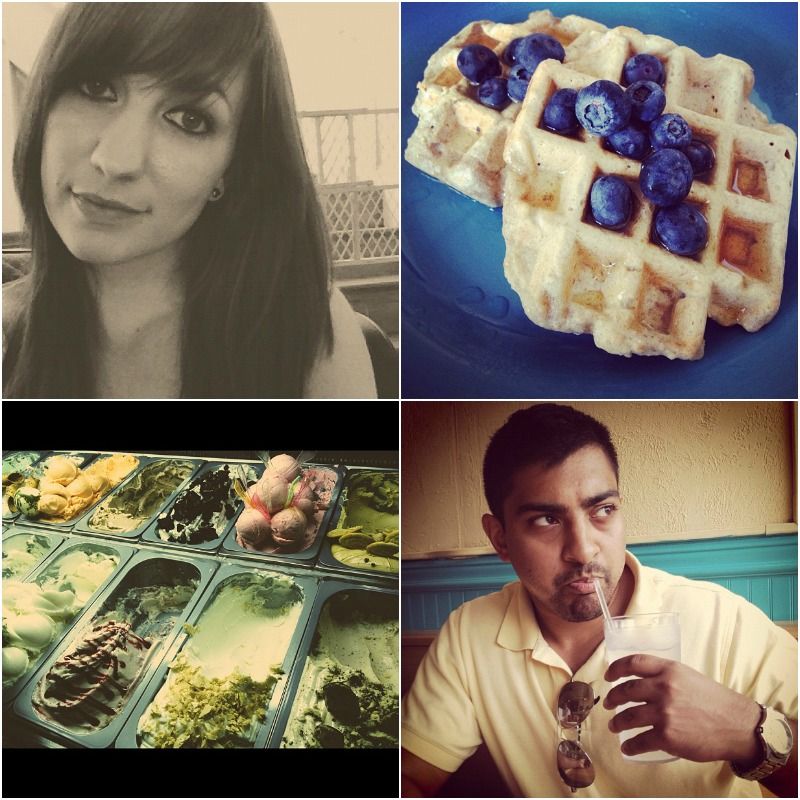 // I downloaded the Vsco Cam app recently and was playing with it while watching
Reality Bites
last week. Somehow it was my first time seeing that movie even though I love Winona Ryder. It was really good!
// Kendal made waffles. She's my favorite.
// She also brought me to this awesome gelato place in Arlington called Boccato one night. It had a great vibe and reminded me a lot of Milwaukee. I'm sure I'll be back!
// Deb looking tough while we were out for lunch with work friends a few weeks ago.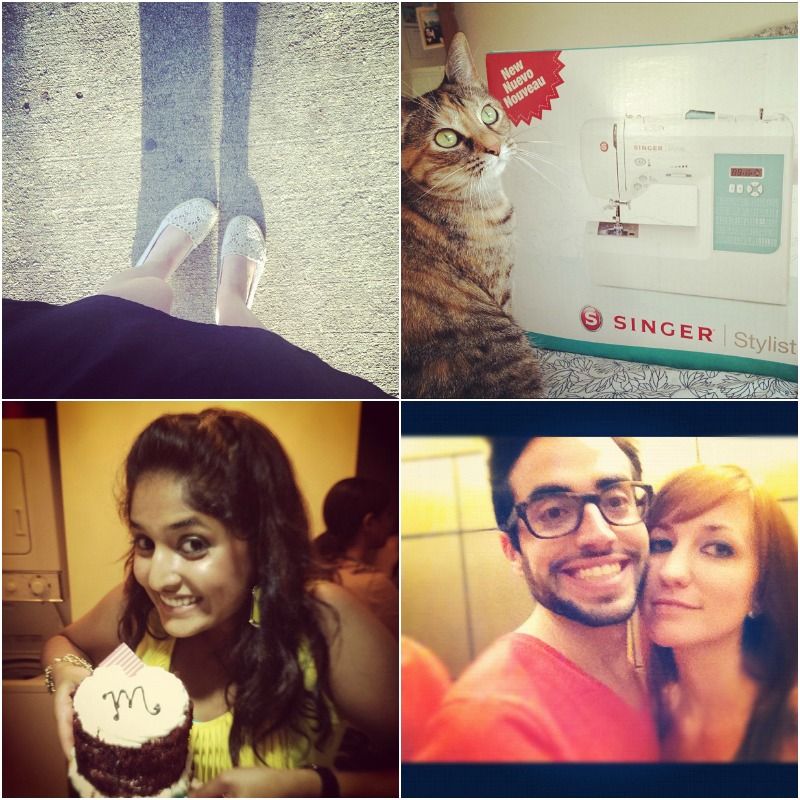 // Waiting for the bus on my way to trivia night in DC. We didn't win, but it was still a lot of fun. I love trivia!
// Mia was admiring my new sewing machine. I'm so in love with it!
// Madh is leaving DC next month to start grad school in NYC (another reason for me to finally visit New York again!), so she had a little going away party/birthday party. A few of her friends got her this little "M" cake and I thought it was so cute. :)
// This is from the night of Madh's party, too. Andrew and I stayed out pretty late. I took this in the elevator of his building at 3am. We were so tired, and he had to wake up a few hours later to catch a flight to Connecticut! I don't know how he does it.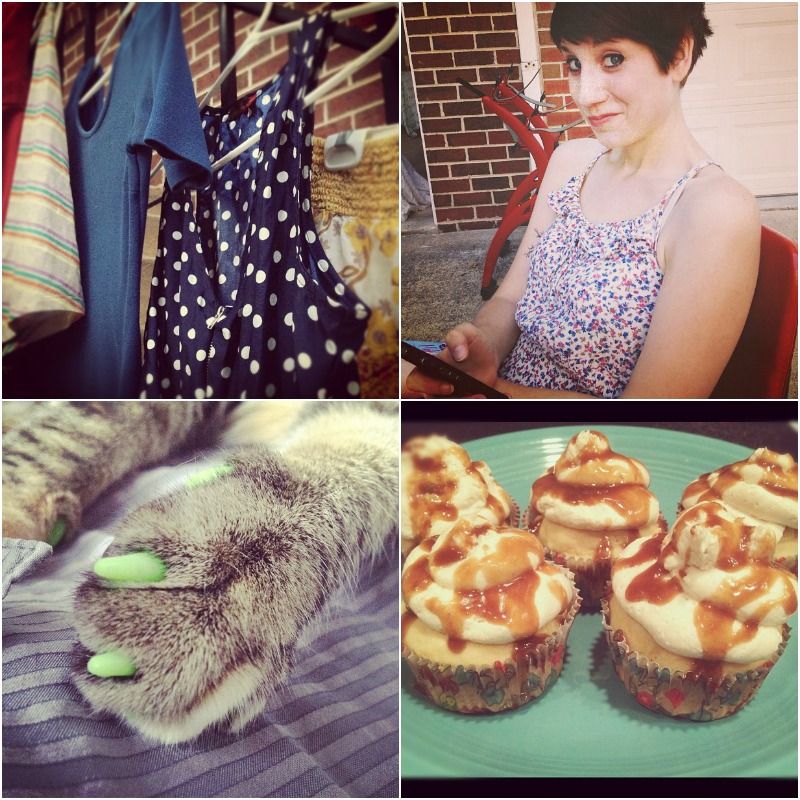 // Kendal and I had a garage sale last weekend. I didn't make a whole lot of money since I didn't really have anything that great to sell (most of my stuff is still in Wisconsin), but I still made
something
which is better than nothing.
// Kendal made a ton so that was nice. It was a success for sure, and everything we didn't sell we brought straight to Goodwill afterward. Garage sales are great and I'm glad we cleared out a few extra things we don't need before we all move out in a few months.
// Since Mia was a kitten, I've always put these little caps on her nails. The first time people see them, they immediately think I've painted her nails which makes me look like a crazy person. I'd never do that! These are called
Soft Paws
and they're amazing. I think declawing is awful, and
Soft Paws
are a great alternative. I've gotten into plenty of arguments with people who choose to declaw their cats for selfish reasons like they don't want their furniture ruined and I don't know many things that make me as angry as this issue. Did you know it's illegal in some countries because it's considered inhumane? I don't think people understand
just how brutal
the process is... Okay, I'll stop myself there before I get all crazy cat lady on you, but if you have a cat or are planning to get a cat, PLEASE consider other options before you bring your cat in for that operation! Thaaaaanks. :)
// A Sunday sewing project. I cut up some old curtains I made a few years ago, and started working on a tote. I'm almost finished, just waiting for material to come in the mail that I ordered for the straps. I'm happy with how it looks so far. :)
// I'm missing Andrew lots and lots, but he comes home next week, just in time for our anniversary. I can't wait!
// My little brother was in DC for a school trip, so I met up with his class over the weekend and hung out at Arlington Cemetery. It was so good seeing him, and I was right, he's definitely taller than me now!
// Brett went to Wisconsin recently and brought home two boxes of Sprecher Root Beer. If you've never had it, you're missing out. We can't really find it anywhere out here so every time my roommates and I find some, it's a celebration.