I have a lovely interview and giveaway to share this evening with Christine from Flapper Girl. Christine is a graphic designer/crafter/thrifter/sewer residing in Portland, Oregon.
The minute I saw her
lady ties, I knew I had to ask her to be a part of my blog, and I'm so glad I did. Christine is just the kind of lady I could see myself being friends with and I really enjoyed getting to know her!
I think her lady ties are
adorable and add such a nice touch to a simple top or dress.
If you'd like to win your own lady tie make sure you enter the giveaway at the end of this post; Christine is giving away a lady tie of your choice!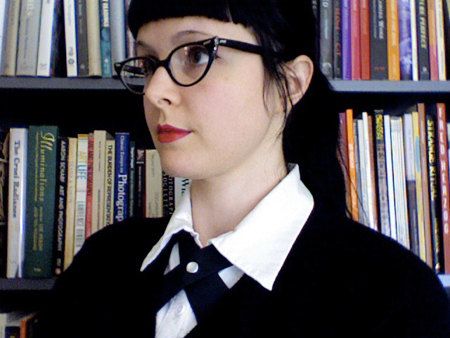 1. When did you first start combining your love of sewing and vintage?
I've loved both vintage and sewing for ages, but I didn't combine them until I started making my own vintage-inspired aprons back in 2007. I've been collecting vintage aprons since I went to my first estate sale with my mom when I was 16, and the fancy tulle hostess aprons have always been my favorite kind. I never wanted to wear my vintage aprons, though, in fear that their
old, fragile fibers would come apart, so I began designing and making my own new, sturdier versions of vintage aprons.
There's just something about 1920s Art Deco design that speaks to me. I think I first fell in love with that. Whether it's architecture, a beaded dress, a picture frame, or a set of kitchen canisters, if it's Art Deco, it makes me hold my breath and admire. I also really love flapper culture. I've always admired that the flappers were liberal and rebellious in a time where that sort of behavior and mindset in women was unheard of. They
didn't care that so many people thought they were acting inappropriate and rebellious. They did what they wanted to do, and that was that. I can relate to that. I love finding vintage photographs from the 20s, especially those of flappers. They seem so mischievous and happy. I connect to that, too.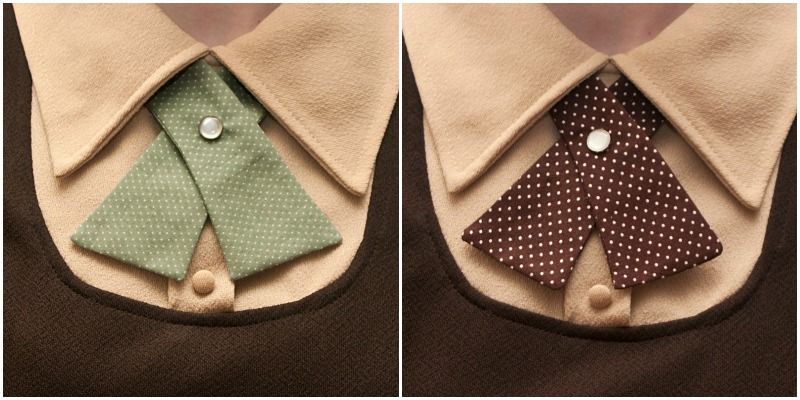 3. What is your all time favorite item you've created or sold?
Definitely my Lady Ties. I originally designed them for myself, and then when friends and strangers began asking me about them, I decided to share them with the world. They're really fun, and I like how subtle shifts in fabric, pattern, and accents can totally shift the feel of a tie.
4. Has selling on Etsy become your full-time job? If not, would you like it to be?
Selling on Etsy is not my full-time job, but it would be a dream come true if that happens some day.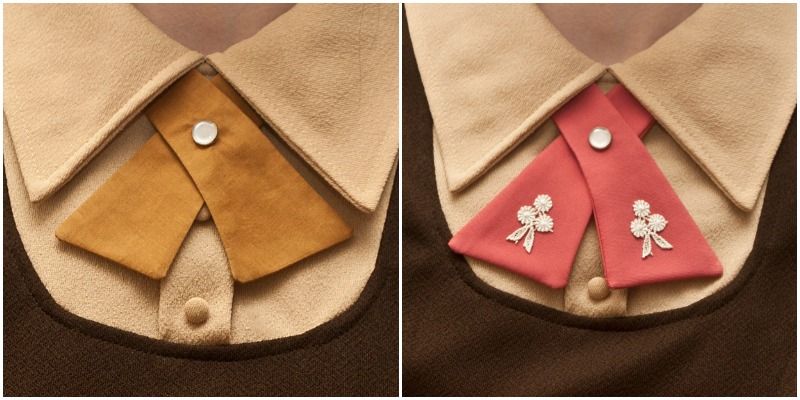 5. Any advice for others trying be successful on Etsy?
I think a winning combination is beautiful photography, great packaging, fast shipping, and excellent customer service. The thing I always try to keep in mind is that I'm not just selling a product—I'm selling an experience.
6. Have any personal or business goals for 2012?
I've been in school the past three years studying graphic design, and I'm so happy to finally be graduating
in August. Once school is finished I would love to start selling Lady Ties in boutiques, and I have plans to schedule a robust fall/winter craft fair season.
7. Have a fun fact or anything else you'd like to share about yourself or your shop?
All Lady Ties are sewn on a really gorgeous bright pink vintage Morse Push Button Zig Zag sewing machine.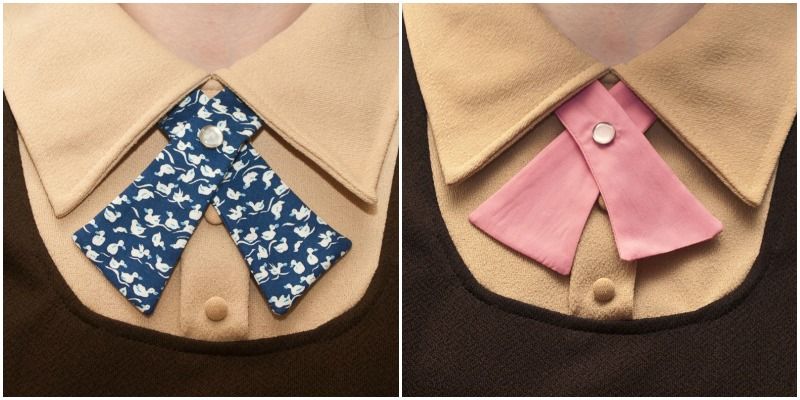 To enter the giveaway, leave a comment telling me which lady tie from Christine's shop is your favorite.
(Make sure you leave your email address so I can contact you if you win!)
For additional entries:
+ Favorite Flapper Girl on Etsy.
+ Tweet about the giveaway:
"Enter to win a lady tie from Flapper Girl on the @little_tranquil blog.
http://little-tranquility.blogspot.com/2012/06/etsy-interviews-v4-christine-from.html
"
/// Giveaway will run through
Wednesday, June 27th
. \\\
Good luck!
Updated 07.01.12 Winner is Lieke!