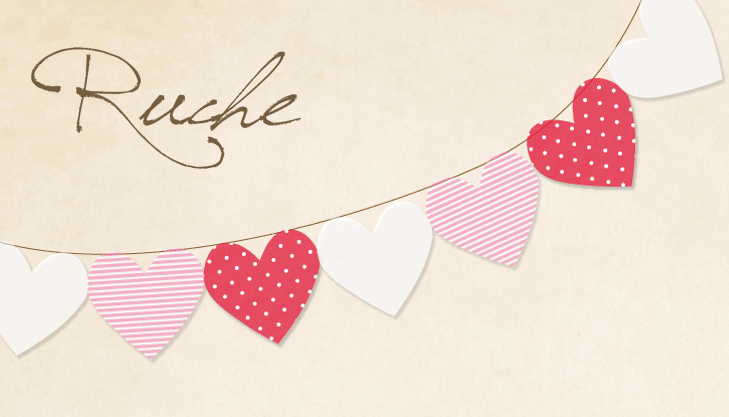 I got an email tonight from Ruche informing me that I'm their newest guest blogger!
I contacted them awhile ago with my story about how I met Andrew.
Here's what they had to say about it:
"Thank you so much for submitting your story! We absolutely adore it and just featured you in our countdown to Valentine's Day. :) "
This definitely made my night.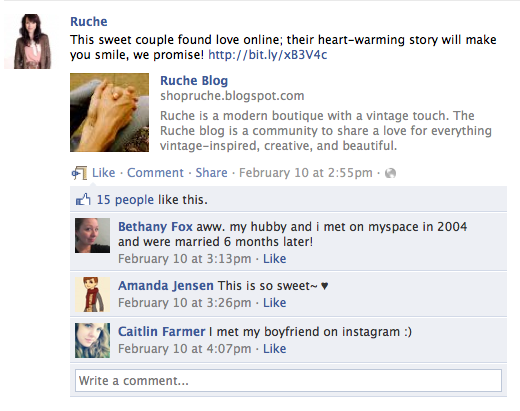 I later found this on Facebook. :)
You can read the story on Ruche here.
I had to edit it a bit before sending it to them, so it's a bit shorter than my original post.
If you're interested, you can read the original here.