Since I love Etsy & the ladies (and men) who create and showcase such wonderful items there, I thought it was only appropriate to have an Etsy series on my blog where I interview my favorite Etsy sellers and show off their amazing talents & products.

I think this will be something everyone can appreciate, and I hope this helps spread the word about the people I'll be showcasing. Spreading the love is what I love most about the internet, so I'm doing my part and having fun at the same time! :)

So, here goes nothing! Let me know what you think!

---------------------------------------------------

My first interview was with the lovely and talented Monica from MDsparks.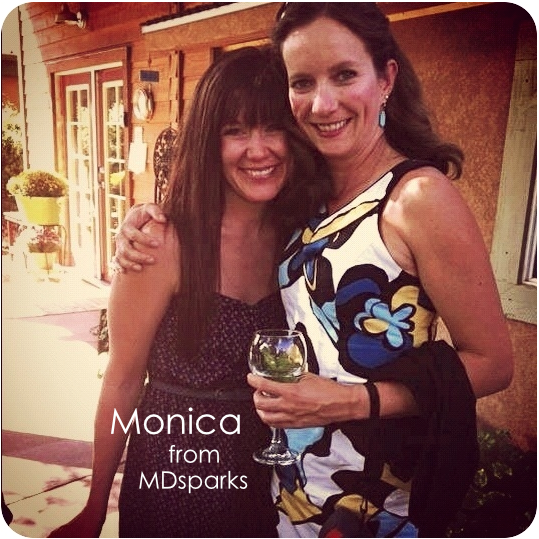 She's a super sweet girl who was more than willing to be my first experiment (hehe) and for that she deserves a big hug! *virtual hug*
This is an extra special first post because I'm not only interviewing and showcasing her items, but Monica has decided she wants to do a giveaway as well! YAY!
You can find out more about this near the end of the post! :)
---------------------------------------------------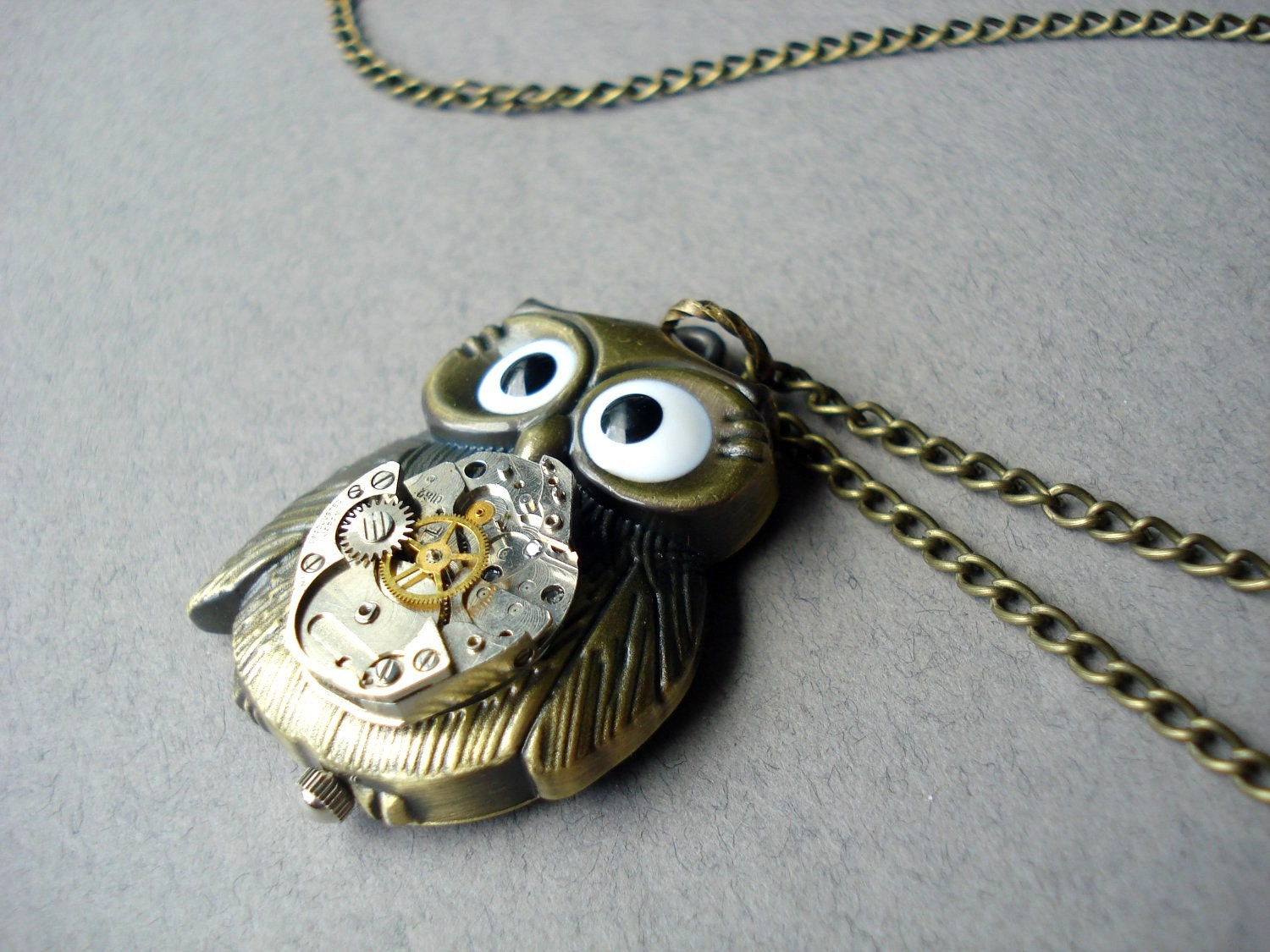 1) When did you first start making jewelry?
I began making jewelry while I was in college. Because I had a "student budget" I couldn't always afford all the accessories I wanted... and found it was cheaper to teach myself to make them instead of trying to save every penny for shopping trips. That led me to start making necklaces and earrings for my friends, which in turn led me into the world of ETSY...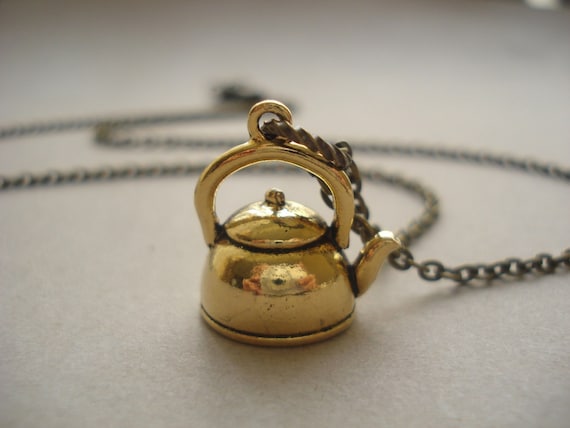 2) What inspires you?
I'm constantly inspired by fashion/fashionable people. I spend WAY too many afternoons surfing fashion blogs and pretty photos on the web.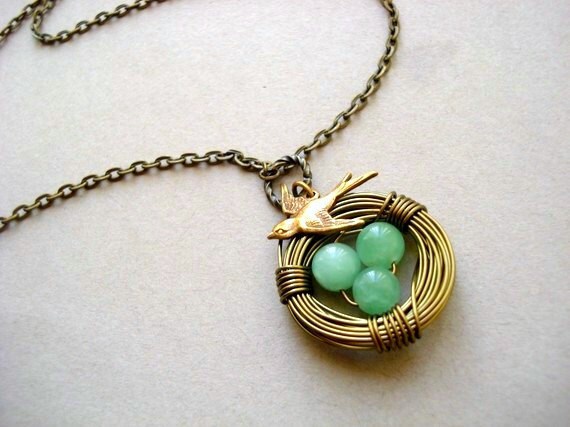 3) What is your all-time favorite item that you've created?
My all-time favorite necklace is a piece I re-constructed from a vintage brooch I found at a local estate sale. I wear it every single opportunity I get, and then some. I've always felt like accessories can be worn, and worn, and re-worn! I guess this makes sense because I'm the type of person who has her 'favorites' and typically will wear the same shoes or bag for several weeks/months in a row.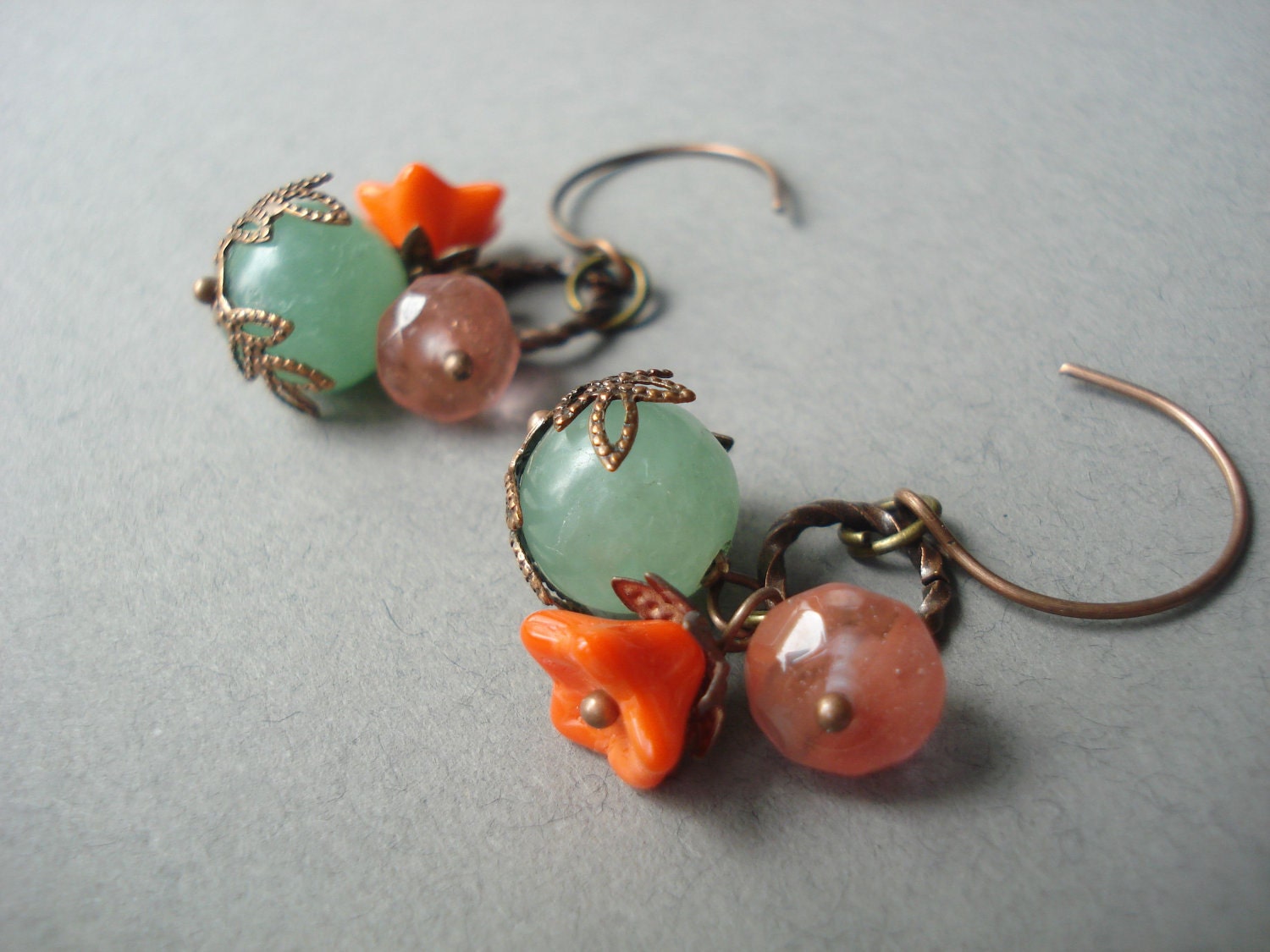 4) Has Etsy and jewelry making become your full-time job? If not, would you like it to be?
ETSY has become my full time job, it has landed me some wholesale accounts that when paired with my online sales, provide me enough income to "craft" full time.
5) Any advice for others trying to make a living on Etsy?
For those interested in selling on ETSY, my advice would be to stay aware of the continual site changes and keep your stuff 'relevant'. The new search algorithm has upset many shops, but my attitude has always been 'sink or swim.' If you're not willing to put some hard work into photos and SEO, then ETSY probably isn't the right venue.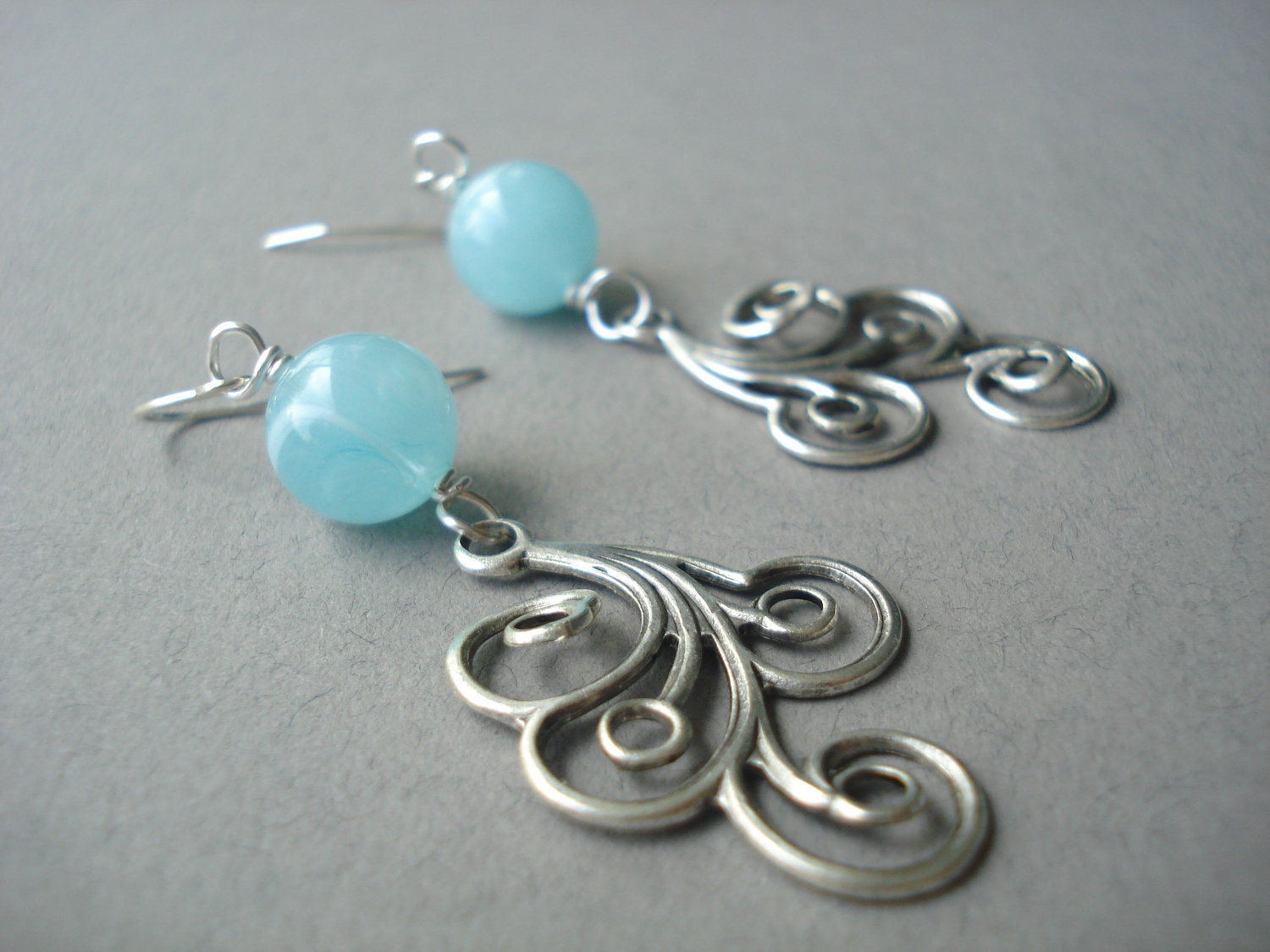 6) Have any New Years resolutions for 2012?
I have some personal 2012 resolutions... like completing a triathlon. My business resolutions are 1) de-stash the massive amount of supplies that have somehow accumulated and taken over my office, and 2) start a website that is independent of ETSY.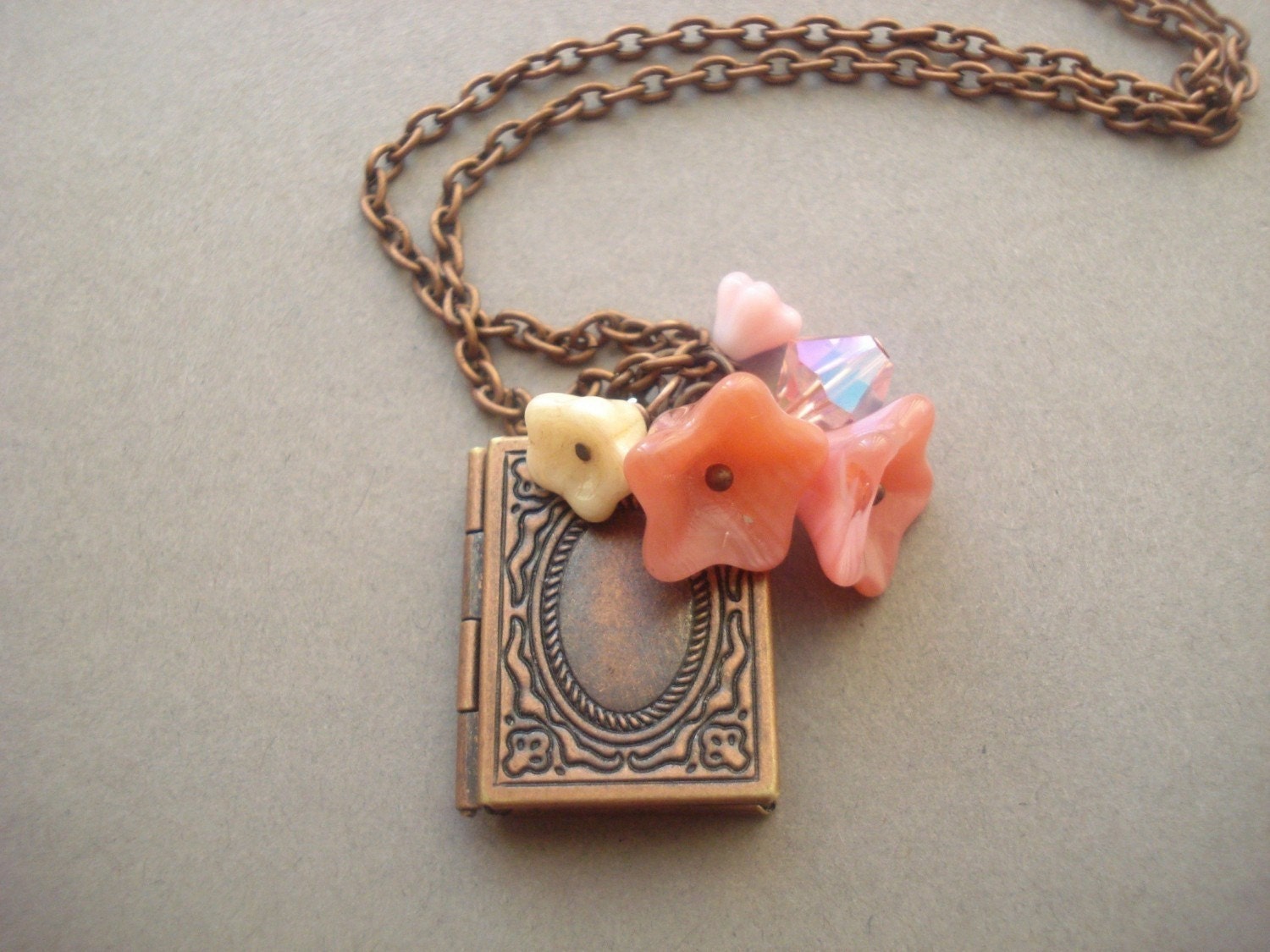 7) Have a fun fact or anything else you'd like to share about yourself or your shop?
Fun facts: I'm entirely addicted to coffee! Two months ago I adopted a sweet yorki-poo from a local animal shelter. I'm a huge advocate of animal rights and am a strict vegetarian. I love snow skiing, and my favorite color is orange.
---------------------------------------------------

******************* GIVEAWAY ENDED 01.21.2012
*******************
The winner of the giveaway will be receiving a
$20 gift certificate
to use in Monica's shop!
To enter, simply leave a comment telling me which item from Monica's shop is your favorite. Make sure you leave your email address or Twitter name so I can get ahold of you after the giveaway to let you know if you've won. :)
Here are other ways to enter:
(Remember to leave each response as a separate comment!)
4) Follow Little Tranquility with GFC or
BlogLovin'
5) Follow
Little Tranquility on Twitter
or tweet about the giveaway: "Win a $20 gift card from @mdsparks & @amanduh_face on the Little Tranquility blog! http://little-tranquility.blogspot.com/2012/01/etsy-interviews-v1-monica-from-mdsparks.html"
Winner will be drawn on
Saturday, January 21st
.
Good luck!
******************* GIVEAWAY ENDED 01.21.2012
*******************
xo,
Amanda